---
LOLHS IB Diploma Programme
…A Premier Pasco Institution since 1999.


We are pleased to offer the information below about our prestigious International Baccalaureate Diploma Programme and our Pre-IB Programme.
Download our newest presentation we are sharing at schools, What LOLHS IB Can Do for You and our Infographic to learn more about our programme.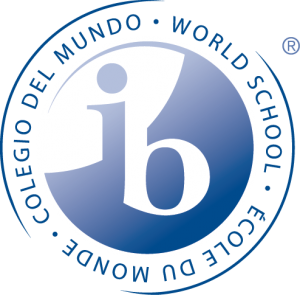 "The International Baccalaureate aims to develop inquiring, knowledgeable and caring young people who help to create a better and more peaceful world through intercultural understanding and respect.
These programmes encourage students across the world to become active, compassionate and lifelong learners who understand that other people, with their differences, can also be right."
Interested families will need to apply for the LOLHS IB Programme through Pasco Pathways (School Choice). The open enrollment window is January 9th, 2023 – January 20th, 2023. Notification and acceptance begins on February 27th, 2023.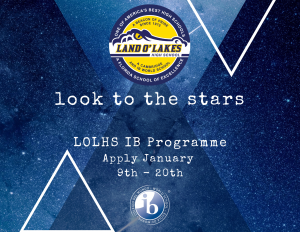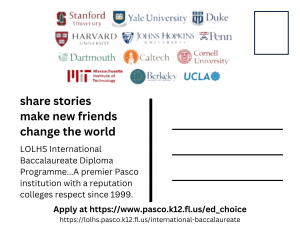 For more information, please visit: https://www.pasco.k12.fl.us/ed_choice/. For a live event and opportunity to ask questions and meet staff and students from the programme, consider attending the Pasco Pathways Expo on November 17th, 2022, at Wesley Chapel High School from 5-8pm. Register for the event at http://www.pascoschools.org/expo.
---
Learn About Our Programme
As we visit schools this Fall and hold parent nights, this is the information we are passing along, just in case you miss it or want to see it again: What LOLHS IB Can Do For You. The programme is designed to teach students how to learn, and our courses are heavily influenced by IB's Learner Profiles. This allows us to better prepare students for whatever lies beyond their high school experience. Some of our most common questions are often answered through IB's parent publication FAQs about the DP.
Students are part of our Pre-IB programme for their first two years before officially transitioning into the IB Diiploma Programme during their 11th and 12th grade years. Check out our LOLHS IB Course Progression to preview all of the exciting courses and options.
But don't take our word for it. Check out what our students have to say with our LOLHS IB promotion video.If you still have questions, see what the IB has to say about the value of an IB education.
For more information about the IB and its mission, you can read about the History of the IB and how an IB Education aims to create a better world!
IB Five-Year Self-Study 2022
During the course of this year, a committee of students, parents, teachers, and administrators met to discuss and author the IB Five-Year Self-Study questionnaire. Every 5 years since our IB Diploma Programme's authorization, we reflect on our practices and philosophies and share these back in a very detailed set of documents sent to The IB. We operate in work teams to address the IB Standards to support an international education, inquiry and the related approaches to teaching and learning, international-mindedness, and the attributes of the IB Mission Statement and IB Learner Profile.
In reviewing our programme, we looked at the following areas: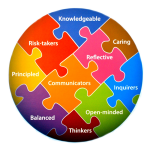 Purpose – School implements IB Programmes to develop inquiring, knowledgeable and caring young people who help to create a better and more peaceful world through intercultural understanding and respect.
Leadership and governance – IB World Schools create and sustain high-quality learning environments.
Student support – Learning environments in IB World Schools support student success.
Teacher support – Learning environments in IB World Schools support and empower teachers.
Culture through policy implementation – School culture refers to the written and unwritten rules that define how a school functions. It also encompasses personal and collective well-being, the effective utilization of physical and human resources, and the extent to which a school acknowledges and celebrates diversity.
Designing a coherent curriculum – Learning in IB World Schools is based on a coherent curriculum.
Students as lifelong learners – Learning in IB schools aims to develop students ready for further education and life beyond the classroom.
Approaches to teaching – IB programmes encourage approaches to teaching that create learning experiences that are shown to be meaningful to the school community.
Approaches to assessment – Learning, teaching, and assessment effectively inform and influence one another.
Additionally, our work group evaluated and updated our programme's Policies…
2022 Academic Integrity Policy
We are especially grateful to have partnered with our friends at Pine View Middle School – an IB MYP school, and Pine View Elementary School – an IB PYP school, and look forward to serving the greater Land O' Lakes and central and east Pasco County communities as an IB K-12 continuum for years to come.
A special thank you to the dozens of stakeholders who have worked diligently to make this a successful programme and to the hundreds of current and former IB students and family members who have contributed to the growth of this programme for the past 23 years.
FORMAL COMPLAINTS: Please fill out our Formal Complaint Form to appeal official decisions of the LOLHS IB and Pre-IB programmes. Once complete, email the form to the IB Coordinator. Thank you!
---
TELL ME ABOUT IB
Through its "Tell Me About…" series, the International Baccalaureate Programme at Land O'Lakes High School is pleased to share a range of information and presentations for the benefit of our students, their families, and our community
---
Tell Me About: Ten Reasons Why IB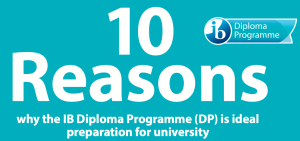 The International Baccalaureate aims to develop inquiring, knowledgeable and caring young people who help to create a better and more peaceful world through intercultural understanding and respect.
It offers academic breadth and depth.

Colleges value students with meaningful experiences beyond the classroom.

It's a qualification recognized by universities around the world.

It creates independent learners and strong writers.

It cultivates an international mindset.

It assesses more than examination techniques.

IB students have proven time management skills.

The IB encourages critical thinking.

Subjects aren't taught in isolation.

And MORE reasons from the IB Learner Profile characteristics!
Click here for Tell Me About IB Ten Reasons
---
Tell Me About: The IB Core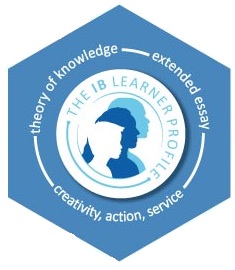 The International Baccalaureate Programme focuses on developing students' strengths academically and as caring global citizens. The academic subjects surround the experiences of our students, while the IB Core lies at the heart of what we do in becoming the people who will lead our communities forward.
Tell Me About: The IB Core is an overview of Theory of Knowledge, Extended Essay, and Creativity-Action-Service, which together assist our International Baccalaureate students to grow in attaining the characteristics found in the IB Learner Profile.
Tell Me About: Creativity-Action-Service
Creativity, activity, service (CAS) emphasizes helping students to develop their own identities in accordance with the ethical principles embodied in the IB mission statement and the IB learner profile. CAS complements a challenging academic programme in a holistic way, providing opportunities for self-determination, collaboration, accomplishment, and enjoyment. It involves students in a range of activities alongside their academic studies throughout the DP. The three strands of CAS are creativity (exploring and extending ideas leading to an original or interpretive product or performance), activity (physical exertion contributing to a healthy lifestyle), and service (collaborative and reciprocal engagement with the community in response to an authentic need).
To find out more about CAS, download and view IB's CAS subject brief and watch a brief video.
What does it mean to volunteer, do community service, and to fulfill CAS in the DP?
Volunteerism In LOLHS PreIB & The Diploma Programme
Tell Me About: Extended Essay

The extended essay (EE) requires students to engage in independent research through an in-depth study of a question relating to one of the DP subjects they are studying. The world studies EE option allows students to focus on a topic of global significance, which they examine through the lens of at least two DP subjects.
Students are guided through the process of research and writing by an assigned supervisor (a teacher in the school). All students undertake three mandatory reflection sessions with their supervisor, including a short interview, or viva voce, following the completion of the extended essay.

Extended essay topics may be chosen from a list of approved DP subjects— normally one of the student's six chosen subjects for the IB diploma or the world studies option. World studies provide students with the opportunity to carry out an in-depth interdisciplinary study of an issue of contemporary global significance, using two IB disciplines.
The aims of the extended essay are to provide students with the opportunity to: • engage in independent research with intellectual initiative and rigor • develop research, thinking, self-management and communication skills • reflect on what has been learned throughout the research and writing process.
To find out more about the EE, check out the IB Exended Essay subject brief.
Tell Me About: Theory of Knowledge
The theory of knowledge (TOK) course plays a special role in the DP by providing an opportunity for students to reflect on the nature, scope and limitations of knowledge and the process of knowing. In this way, the main focus of TOK is not on students acquiring new knowledge but on helping students to reflect on, and put into perspective, what they already know. TOK underpins and helps to unite the subjects that students encounter in the rest of their DP studies. It engages students in explicit reflection on how knowledge is arrived at in different disciplines and areas of knowledge, on what these areas have in common and the differences between them.
The aims of the TOK course are:
• to encourage students to reflect on the central question, "How do we know that?", and to
recognize the value of asking that question
• to expose students to ambiguity, uncertainty and questions with multiple plausible answers
• to equip students to effectively navigate and make sense of the world, and help prepare them
to encounter novel and complex situations
• to encourage students to be more aware of their own perspectives and to reflect critically on
their own beliefs and assumptions
• to engage students with multiple perspectives, foster open-mindedness and develop intercultural understanding
• to encourage students to make connections between academic disciplines by exploring
underlying concepts and by identifying similarities and differences in the methods of inquiry
used in different areas of knowledge
• to prompt students to consider the importance of values, responsibilities and ethical concerns
relating to the production, acquisition, application and communication of knowledge.
For more info on TOK, check out the IB TOK subject brief.
---
Follow Land O' Lakes IB on Twitter!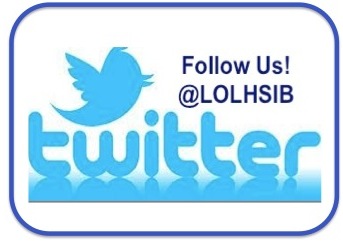 Follow us by clicking here!