LAND O' LAKES HIGH SCHOOL
An International Baccalaureate® World School
20325 Gator Lane • Land O' Lakes, FL 34638 • (813) 794-9400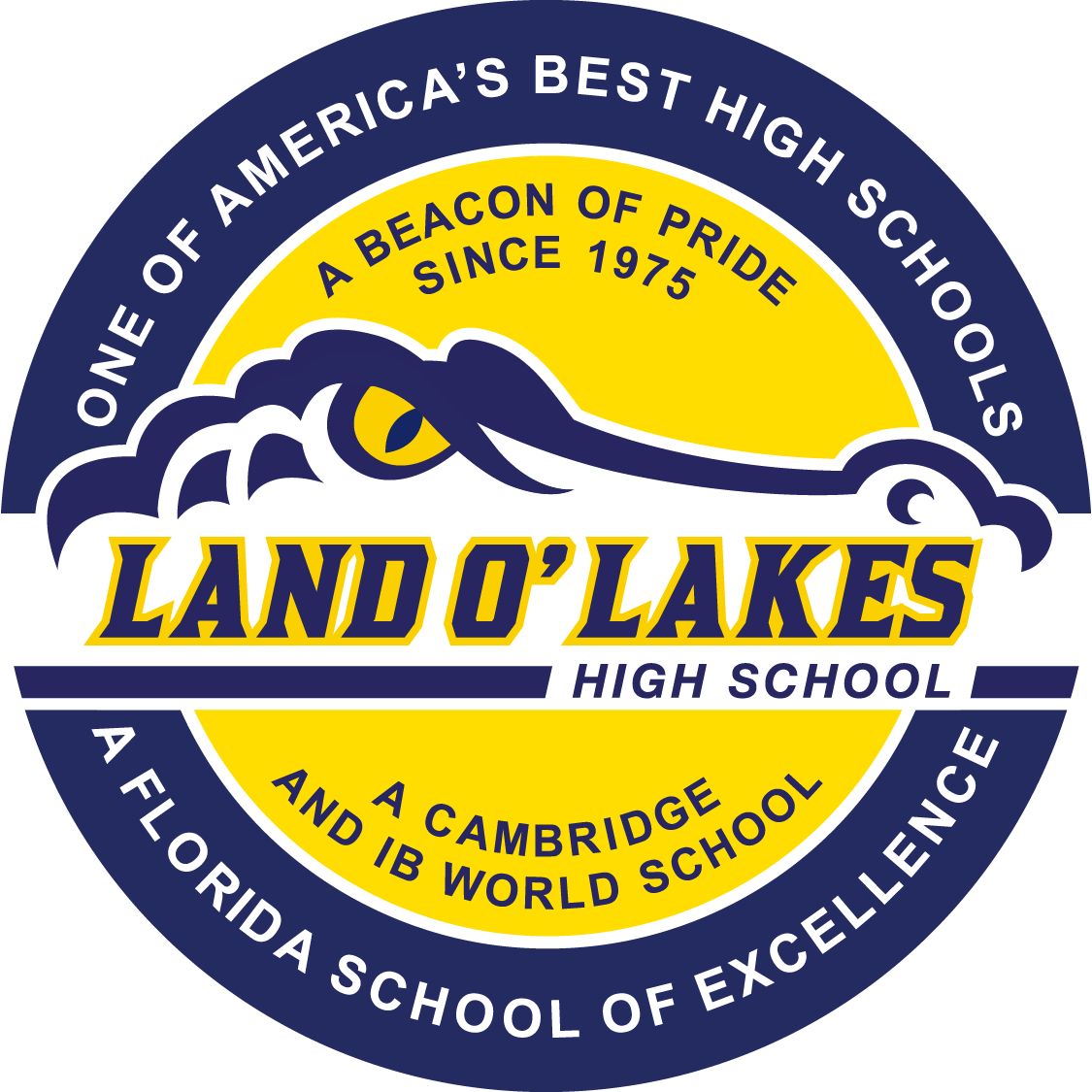 LAND O' LAKES HIGH SCHOOL
An International Baccalaureate® World School
20325 Gator Lane • Land O' Lakes, FL 34638 • (813) 794-9400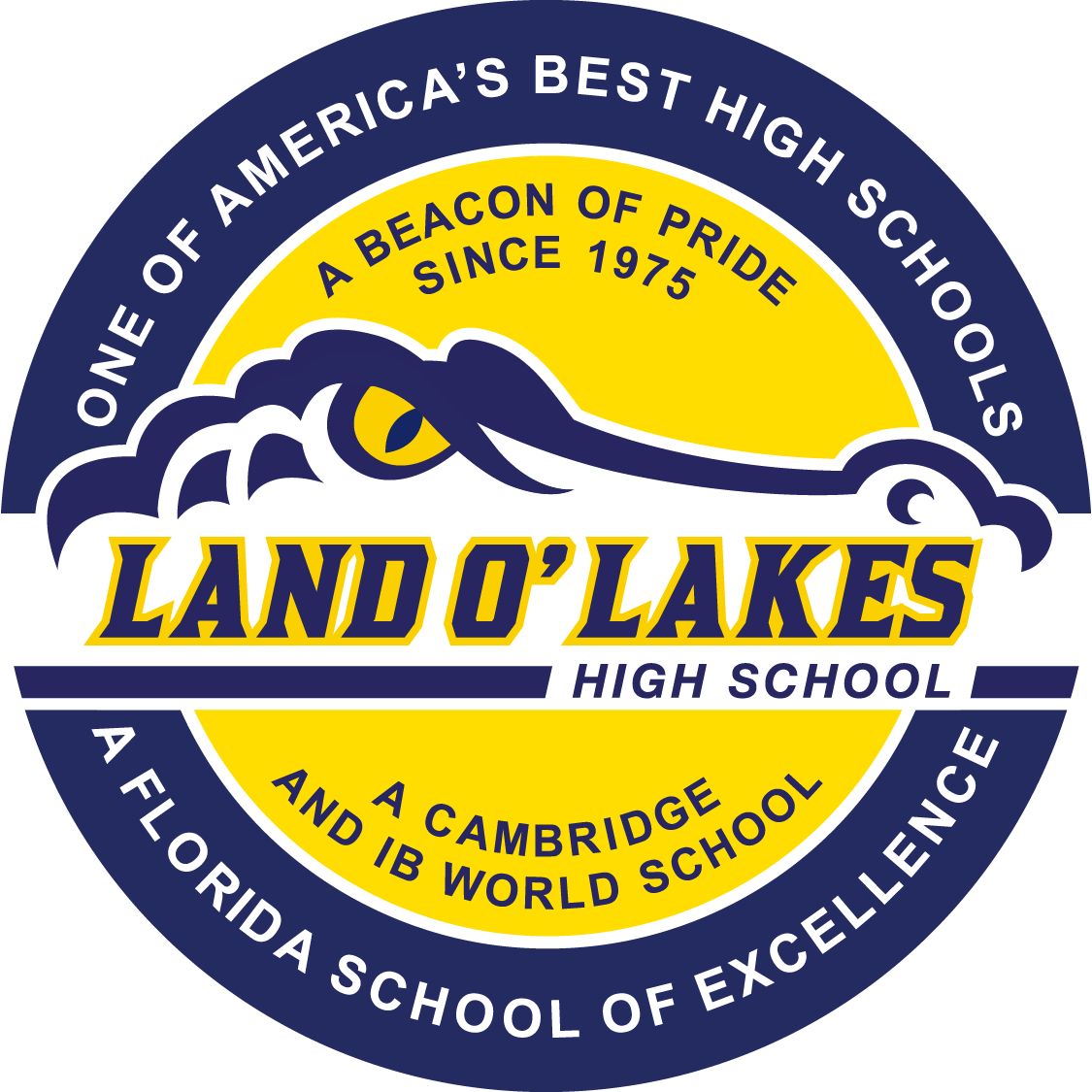 LAND O' LAKES HIGH SCHOOL
An International Baccalaureate® World School
20325 Gator Lane • Land O' Lakes, FL 34638 • (813) 794-9400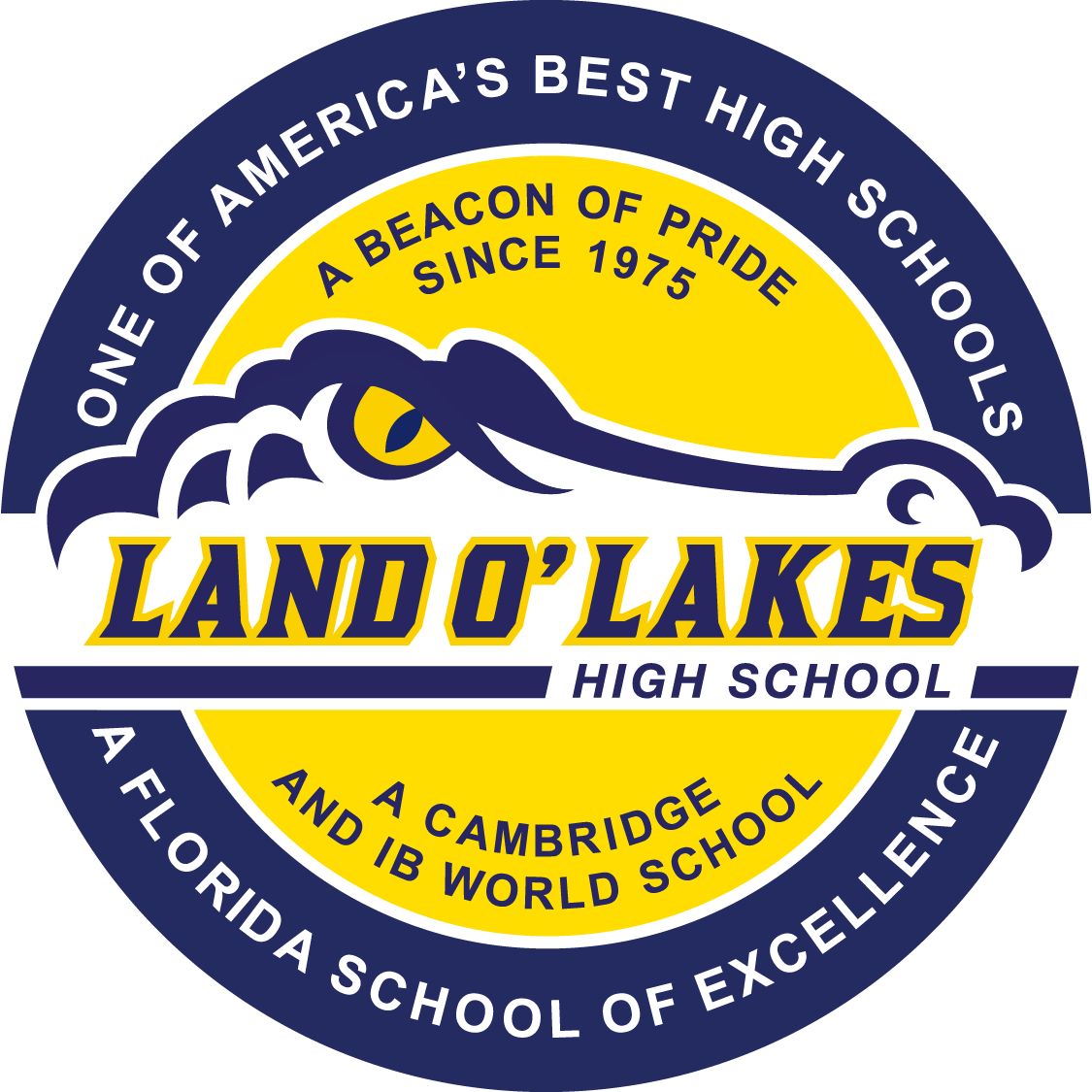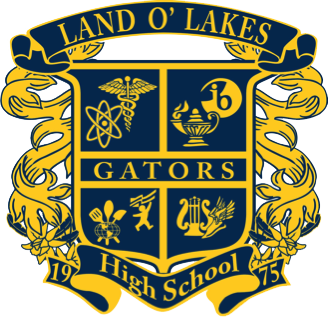 A Florida School of Excellence
Rated "A" by the Florida Department of Education
A Five Star School & Golden School Award Winner
Consistently named one of America's Best High Schools
Questions?
Have a question or want to provide feedback? You're in the right place! Let's Talk! is designed to streamline communication by giving you a central location to submit a question, concern, or comment. Provide your contact information and someone from our school will get back to you very soon.
Safety Information
In order to protect the health and safety of employees and students, those who access Pasco County School locations must self-screen for symptoms and other risk factors of COVID-19. If you answer yes to any of the questions, you should NOT be on a school campus or in a district office. The screeners are accessible on our Covid-19 Screeners page.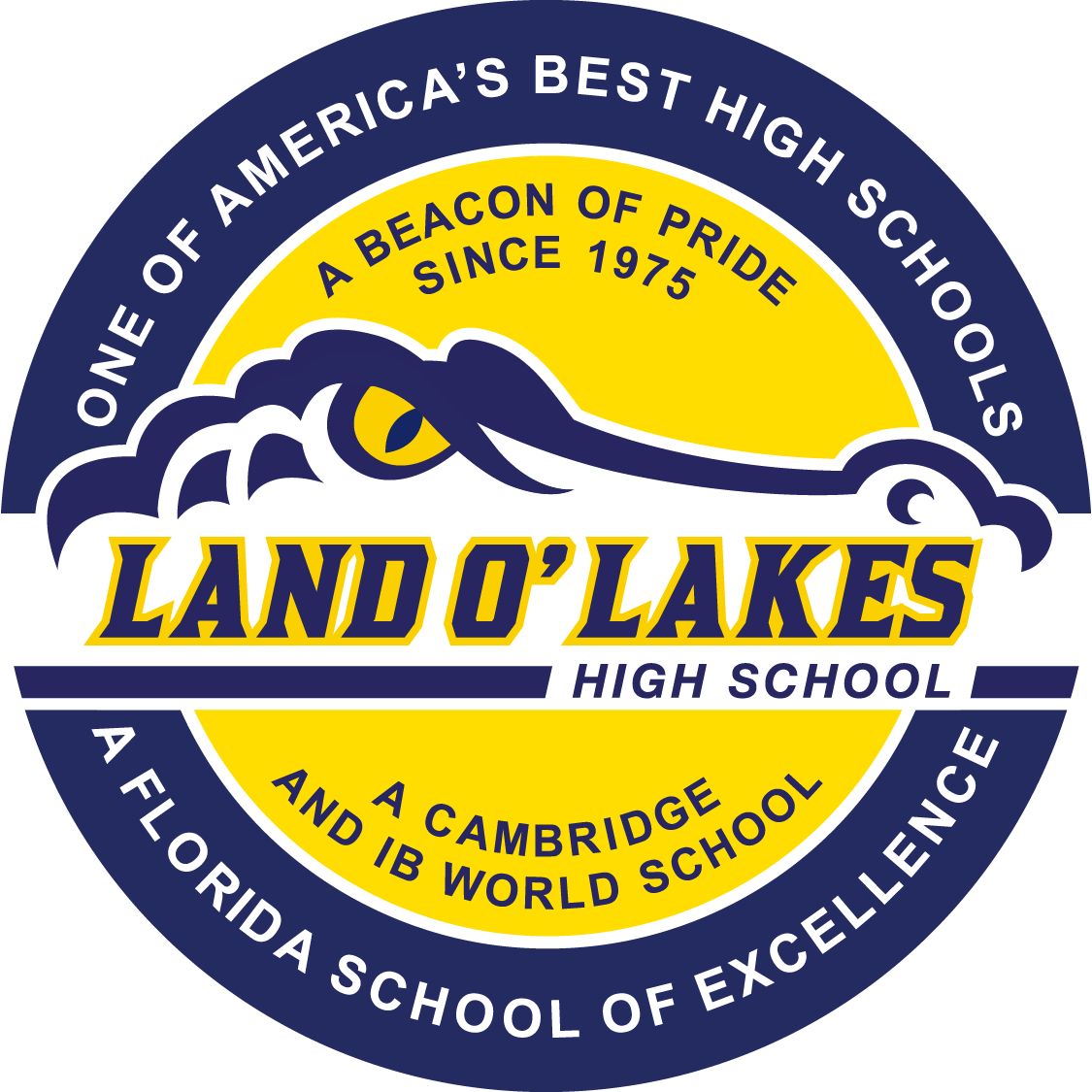 At this time, we are suspending the parking application as we have received over 465 applications to date. Once we get through the ones we have, we will open it back up to accept more if there is room or start a waitlist. Please continue to monitor the school website...
read more
  Safe Behind the Wheel Class, Parking Pass Application & Policies, and Parking Violation**The Application for 2022-23 Parking Passes is now available for 11th &12th grade students.    Safe Behind the Wheel Course Debt Payments Pay School Fees ACORN Pay School Fees ACORN Instructions Absentee Excused Absence Reporting Pre-arranged Absence Request