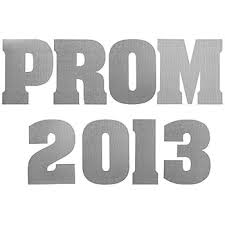 Tickets will go on sale Wednesday May 1st during 4th, 5th and 6th periods. Tickets will be sold 3 weeks leading up to Prom during the 3 lunches on Wednesday, Thursday and Friday of each week. Students will need to turn in the field trip form PROM_mis_166 when purchasing a ticket.
The 1st week tickets will cost $60.00 per person
The 2nd week tickets will cost $65.00 per person
There are a limited amount of tickets left.  The event may sell out.  It is important to see Mrs. Blankenship ASAP.  The cost is now $80.00 per person.  
 
Tickets will not be sold at the door!
 
If students have questions, please contact Mrs. Blankenship, 2014 Class Sponsor!