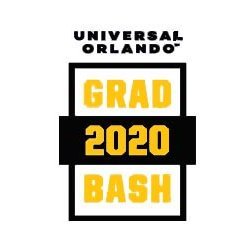 Seniors are invited to attend Grad Bash on Saturday, April 25, 2020. Tickets are now on sale in the media or on ACORN, before and after school and during lunches. The cost is $120. This includes transportation and tickets into Universal Studios and Islands of Adventure. The last day to purchase tickets is 02/14/2020. Students who wish to attend must have a signed permission slip and be on track prior to purchasing a ticket. Students only get one chance to appeal being off track per year for attendance and discipline. Permission slips are available on LOLHS website and in the media.
Please click link for appeal form.
https://lolhs.pasco.k12.fl.us/mform/view.php?id=127694
If you have any questions please contact Mrs. Hydes at shydes@pasco.k12.fl.us or sign up for the Remind @gb202
 Permission slip/ student contact:  Click below for the permission slip.