Land O' Lakes High School IB Parent Link
Please join us as a partner in our students' education in the International Baccalaureate Programme at Land O' Lakes High School. The Land O' Lakes High School IB Parent Link is a volunteer-driven parent network that is designed to engage families in support of their student throughout the 4-year LOLHS Pre-IB and IB Diploma Programme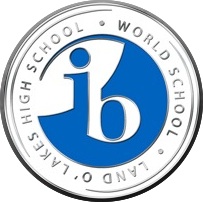 experience. The group encourages friendship, school spirit, and community participation among IB students, families, teachers, guidance counselor, and IB coordinator.
Membership is a $25.00 suggested annual donation per student, the proceeds of which are used to purchase items from the IB classroom wish list and to support activities and events that benefit LOLHS Pre-IB and IB Diploma Programme students and teachers during the academic year. We invite you to join and collaborate in the success of our Pre-IB and IB students!
With the new school year approaching quickly, the Land O' Lakes High School IB Parent Link is growing to strengthen the level of parent support and networking and to continue playing a key role on behalf of our students, teachers, and families at Land O' Lakes High School. We realize that schedules are busy, but with a varied list of past and prospective activities, we encourage everyone to volunteer or provide other support. Guidance will be provided to all volunteers – no experience required…just a heart to help!
There are some traditional activities parents have sponsored in the past and some new activities and ideas for the coming year. We invite you to get further involved to make this Pre-IB/IB school year a great success!