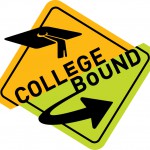 To all of our Land O' Lakes High School juniors and their families: You are invited to attend a college information night being held on Wednesday, February 24th at 6:30pm in the mini theater.
We will be covering topics about navigating the college application process, SAT and ACT college admissions exam information, and financial aid and scholarships.
Join us to learn about the next steps you will be taking on the path to higher education.
UPDATE: Find resources at http://connect.pasco.k12.fl.us/sfraneco
(Students: This is the event that has been announced on the news and when conducting course request and registration. We look forward to seeing you and your families.)