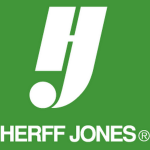 Attention families of Land O' Lakes seniors: On Wednesday, November 30 and Thursday, December 1 from 6pm – 8pm, Herff Jones representatives will be at our school to assist you with preparations for graduation.
All seniors must complete and remit the graduation fee of $36.50 or submit orders for the student's graduation items to Herff Jones. Cap and gown and graduation announcements orders may be placed here at school or by visiting the Herff Jones website at www.highschool.herffjones.com.  If you purchase a package from Herff Jones the graduation fee is included in the cost.
If you have questions about the graduation orders, please plan to stop by school on one of these evenings to speak to your Herff Jones representative, remit the graduation fee, and place your orders.