Please Click on an individual administrator's name in order to send an email.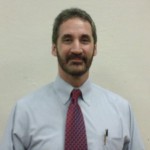 Jeff Morgenstein, Assistant Principal
Jeff Morgenstein has been an educator for more than twenty-five years, teaching high school English, Spanish and French for eight years at Hudson High School, and Spanish and Theory of Knowledge for seven years at Land O' Lakes. He has taught in the faculty of education at Saint Leo University and authored multimedia instructional resources for World Languages. Mr. Morgenstein has been a Pasco County Schools district administrator supervising World Languages and ESOL, and later in Communications, Government Relations and Leadership Development. He received a 2005 Milken National Educator Award and is a Kappa Delta Pi Distinguished Educator (Saint Leo University chapter). Mr. Morgenstein was raised in New York City and holds a Bachelor of Arts degree from Montréal's McGill University and a Master of Education from the University of Florida.
The success of our students surpasses expectation and it's my goal to see our entire school community thrive.